Bitter Editorial About All The Potential: Rob Middleton
February 18, 2016
0 comments

Print Article
Echoing a very widespread and angry feeling that has become common amongst the visionary class of Jacksonville, Rob Middleton vents a little steam about a City that has everything at its fingertips necessary to become a great city but chooses to stay a coal rather than become a diamond. Join us after the jump for some zeitgeisty rage.
Welcome to Jacksonville. Finishing things is not really our style. It's no wonder that the effort to update the city's HRO was curtailed. Could any other outcome be more appropriate?

Let's take a tour of Jacksonville. I see you've noticed our skyway; it's hard to miss. Yes, it was built in 1989 -- pretty forward thinking! There are track stubs heading towards the stadium and down Riverside Avenue.

No plans to complete those extensions, it's enough that the potential is there.



Where in the world is the Jacksonville Landing?
Image from Bill Yates

That bright orange roof, that's the Jacksonville Landing! It started out with great fanfare but faded through the years.

About ten years ago one of the city's most successful land developers purchased it, announcing plans to refurbish it and open it up to Laura Street. I'm not sure that will ever happen but the plans were exciting.

I think he has new plans now. Plans are something Jacksonville loves.

It goes along with our city motto, "In Ten Years Things Will Be Great!!"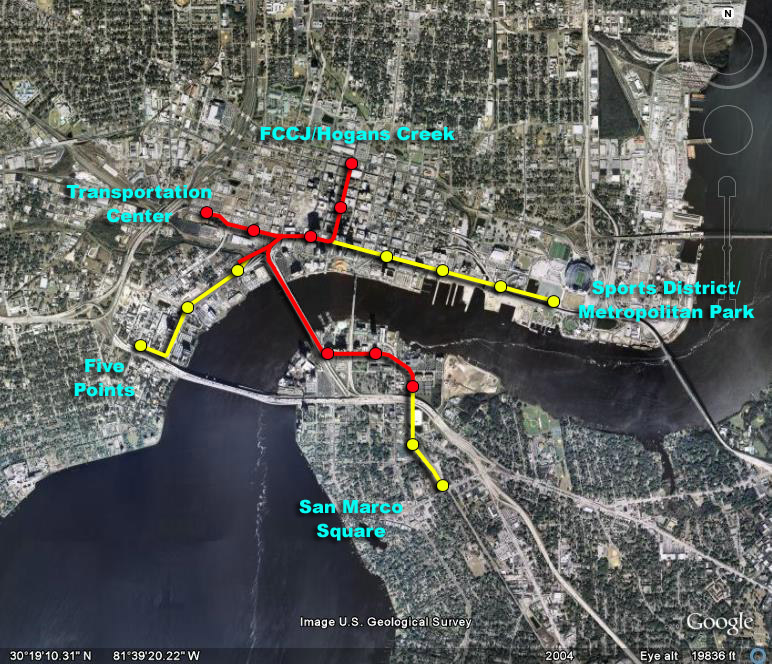 Yellow lines are conceptual extensions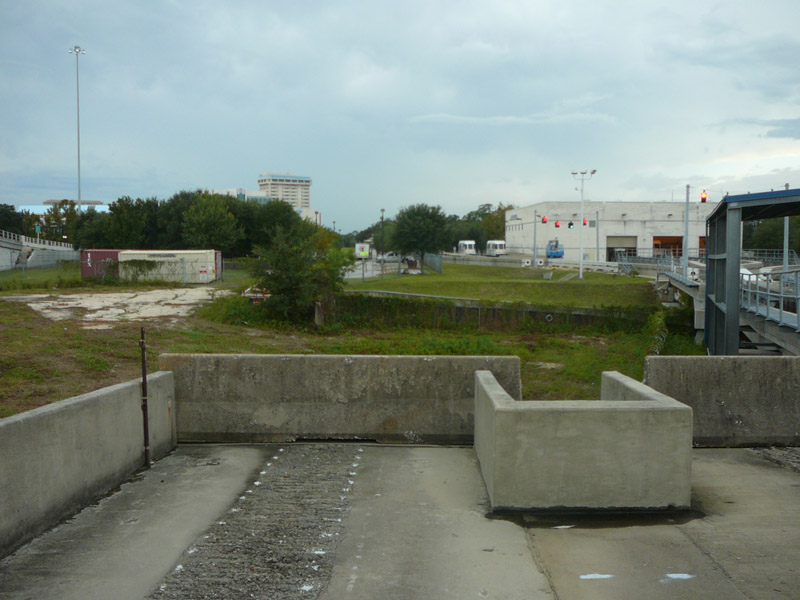 Ready for completion...